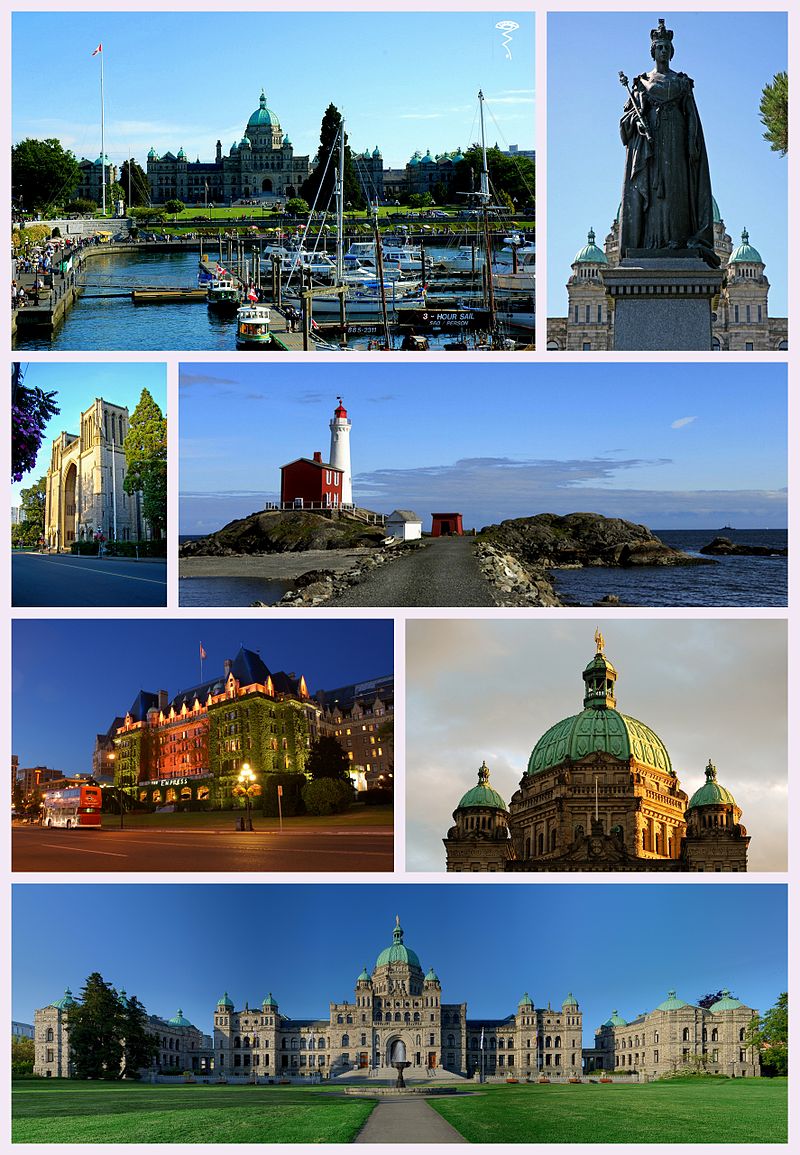 Victoria, capital of British Columbia, sits on the craggy southern end of Vancouver Island. With a mild climate and an abundance of trails and parks – including sprawling, amusement-filled Beacon Hill – it's a destination for outdoor activities. Its beginnings as a British colony show in its Victorian architecture, such as stately Craigdarroch Castle mansion, as well as in its many formal gardens.
Named after Queen Victoria of the United Kingdom and, at the time, British North America, Victoria is one of the oldest cities in the Pacific Northwest, with British settlement beginning in 1843. The city has retained a large number of its historic buildings, in particular its two most famous landmarks, Legislative buildings (finished in 1897 and home of the Legislative Assembly of British Columbia) and the Empress hotel (opened in 1908). The city's Chinatown is the second oldest in North America after San Francisco's. The region's Coast Salish First Nations peoples established communities in the area long before non-native settlement, possibly several thousand years earlier, which had large populations at the time of European exploration. Victoria, like many Vancouver Island communities, continues to have a sizeable First Nations presence, composed of peoples from all over Vancouver Island and beyond.
Known as the "The Garden City", Victoria is an attractive city and a popular tourism destination with a thriving technology sector that has risen to be its largest revenue-generating private industry.[6] Victoria is in the top twenty of world cities for quality-of-life,[7] according to Numbeo. The city has a large non-local student population, who come to attend the University of Victoria, Camosun College, Royal Roads University, the Victoria College of Art, the Sooke Schools International Programme and the Canadian College of Performing Arts. Victoria is very popular with boaters with its beautiful and rugged shorelines and beaches. Victoria is also popular with retirees, who come to enjoy the temperate and usually snow-free climate of the area as well as the usually relaxed pace of the city.