Notes from the Field: Immigration Policies: Canada vs. The United States? 
Notes from the Field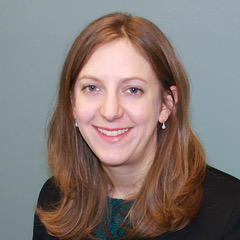 Julia Gelatt, PhD, is a Senior Policy Analyst at the Migration Policy Institute (MPI) in Washington, DC. Her work focuses on the US immigration system, demographic trends and policy implications. Julia was interviewed by Kanwal Khokhar, who is an MA candidate in Criminal and Social Justice Studies at Ryerson University. Kanwal is passionate about ensuring that Canadian immigration policy-makers avoid the US mistakes in crafting immigration and asylum legislation.
Executive Summary: Our stimulating conversation canvassed diverse areas such as: comparisons and intersections between Canadian and U.S. immigration policies; the connections between academic work and policy; the importance and difficulties of making research accessible to the general public; and sanctuary city policies at the local, state and federal levels.
Julia Gelatt became interested in immigration through volunteering in her local community and taking Spanish classes. An internship at MPI, before she went to graduate school, sparked Julia's interest in immigration policymaking and reform. Her work entails closely following rapid updates in the U.S. immigration space, speaking with the press, examining data, conducting social science research, and speaking at conferences. Her work at MPI also involves sharing information and data with Members of Congress, service providers, public institutions and the US Administration. Creating a reputable network builds trust and reliance, ultimately supporting and giving traction to MPI's research.
Clear dissemination of knowledge is an important part of Julia's works. To this end, the MPI publishes both in-depth research reports – such as a comparison of immigration enforcement policies between the Trump and Obama Administrations – and also policy briefs, short summaries and commentaries, website publications, and infographic-style reports. This research feeds into, and informs, the public's awareness of migration issues. Julia advised that students who wish for their research to have an impact on policy should think about this in their academic careers. Along with striving to publish in research journals, students may also aim to publish their research in newspapers, blogs, or websites, and benefit greatly from this experience.
A disjuncture exists whereby empirical evidence and public opinion are at odds over undocumented immigration and immigrants in the US, particularly on criminality. Although research finds that immigrants are less likely to engage in crime than US-born citizens, public opinion polls continue to reveal a fear of immigrant criminality, particularly by unauthorized migrants.
This fear of the 'immigrant other' may colour discussions about sanctuary city policies. Julia is interested in how local sanctuary city policies are limiting the federal government's ability to carry out its immigration enforcement agenda. She also described Americans' conflicted opinions about immigration enforcement: while many support enforcement of US immigration laws, they are also sympathetic to U.S. citizen children with unauthorized immigrant parents. These types of conflicting sentiments pose challenges for policymaking.
Julia thinks that the US can, does, and should look to Canada as inspiration for designing a better US immigration system. It is important to step back, focus on the positives, and recognize that Canada continues to show leadership in accepting refugees, and should continue to strengthen that model.
Julia's insights also extended to valuable advice for students at the end of their undergraduate studies. First and foremost, Julia recommends every student to talk to family and friends about their interests. Less stressful than networking, these straightforward conversations can help recognize any potential opportunities. Another key piece of advice is to take the time to explore different careers and opportunities to ground your knowledge before specializing in your academic careers. Speaking from personal experience, Julia found success with utilizing alumni networks and reaching out to people for help. It is important to remember that people want to help students and love to talk about the work that they do, so sending emails and follow-ups can go a long way. Finding the right internship can be a key to unlock doors: they benefit the student but also the host organizations by exposing them to a younger generation's perspective. Julia finds it serendipitous that MPI internship programs are open to Canadian students with US work authorizations.