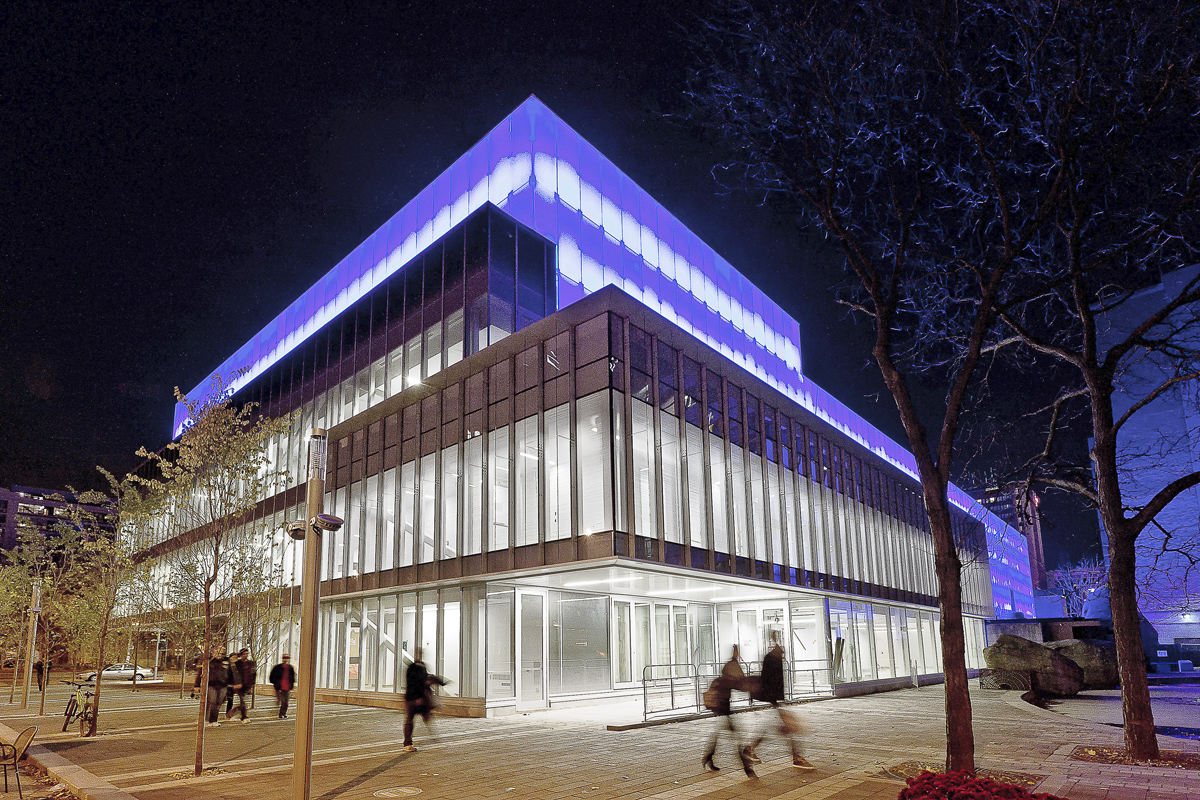 Advancing Protection and Fostering Belonging in an Era of the Criminalization of Migration
Hosted by the Department of Criminology, Ryerson University in collaboration with the Ryerson Centre for Immigration and Settlement (RCIS)
Toronto, Ontario, Canada
13-15 May 2015
In mid-May 2015, the Ryerson Department of Criminology, in collaboration with the Ryerson Centre for Immigration and Settlement, will welcome more than 200 individuals to Toronto to participate in the eighth annual CARFMS conference.  This year's theme is Advancing Protection and Fostering Belonging in a Global Era of the Criminalization of Migration.
The criminalization of migration refers broadly to the increasing use of criminal law measures against migrants and refugees, as well as those who come into contact with or help forced migrants.  This process engenders far-reaching impacts on all institutional levels of immigration and asylum systems as well as on the journeys and experiences of forced migrants. This trend towards criminalization is worrisome to observers of forced migration because of its reverberating detrimental effects on the current and future protection rights and privileges given to people who cross national borders. Criminalization touches upon law, public policy, social services, and other practical and theoretical aspects of public life that prove crucial to the survival and integration of forced migrants.
In keeping with the CARFMS tradition, this year's conference focuses on local,  provincial, and national scales in Canada while continuing to undertake international and transnational studies. Towards creating opportunities for advancing human rights protection in the face of the normalizing of criminalization, the conference features research and presentations on new approaches, research methods and theories. Inspiration and points of comparison will be found in the exchange of ideas on the changes, achievements, challenges, and short and long-term options abroad. Honouring our commitment to bilingual knowledge exchange and dissemination, the main lectures will have simultaneous translation options available for all audience members.
The Toronto CARFMS conference is designed to encourage synergistic exploration of research and ideas among academics, practitioners, community and media representatives spanning diverse disciplines and professional backgrounds.  In a variety of forums, we will explore questions on the practical, social, legal, policy-oriented and theoretical ramifications of the era of criminalization of migration.
In addition to more than thirty panels or roundtables comprising approximately 140 speakers, the conference will feature a public lecture by Prof. François Crépeau, the United Nations Special Rapporteur on the Human Rights of Migrants. There will also be three keynote addresses by (i) Olivia Chow, former Member of Parliament and Toronto City Councillor; (ii) Mario Dion, the Chairperson of the Immigration and Refugee Board, and (iii) Justice Anne Mactavish of the Federal Court of Canada.  Finally, this year's conference will include three plenary sessions with esteemed opinion leaders discussing (i) how to foster migrants' sense of belonging; (ii) the global state of refugee law, and (iii) the best means and practices for advancing refugee rights. 
Some of the world's leading scholars, policy makers, and practitioners in the field will be presenting at CARFMS15. The conference treats both the large and more particular issues as significant for academics, practitioners, and policymakers.  Some of the lectures and discussions will unpack the "big picture"—namely, the discourses, norms, procedures, and practices of immigration and asylum systems as well as settlement and integration policies in Canada and abroad.  Others will explore the nuts and bolts of criminalization, including impacts on health, education, social welfare, employment and law enforcement and the differential experiences of migrants stemming from identity power relations based on gender, age, ability, sexual orientation and other axes of "difference". 
Beyond the social advantages of providing a place to meet and exchange ideas, the eighth annual CARFMS conference will increase the profile of studies in forced migration, refugee, immigration and settlement in all fields of the social sciences and the humanities through knowledge creation, exchange, and dissemination. As an extremely multicultural metropolis that serves as the major gateway for immigrants and refugees, Toronto is an ideal city for the study of migration.  The city is also home to several public and private organizations and agencies working for and with migrants and refugees. Ryerson University, too, is renowned as a research institution that is deeply global and multicultural with a high proportion of first- and second-generation Canadian students.
The conference will weave stronger networks amongst Greater Toronto Area early-career academic researchers, graduate students, national, provincial, and municipal policy makers, decision-makers, regional non-governmental agencies, community representatives and stakeholders as well as a sizable national and international contingent expected to attend.  With the growing criminalization of migrants and refugees, strengthening these bonds can encourage much-needed innovation in the advancement of research on refugee protection and social inclusion.
For more information about the conference, please click here.