Open letter on Afghan refugee protection and resettlement to Canada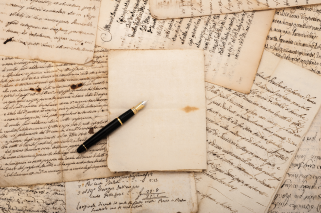 August 19, 2021
The Canadian Association for Refugee and Forced Migration Studies (CARFMS) observes with increasing alarm the multiplication of attacks against human rights in Afghanistan, along with the limitations of people's mobility and reprisals against individuals and their families.

Given its mandate, focused on refugee and forced migration issues, CARFMS supports unreservedly the "Open letter on Afghan refugee protection and resettlement to Canada". This letter calls on the Government of Canada to act urgently in order to resettle 20,000 Afghans to Canada, and mobilize additional resources to support the evacuation, protection and resettlement efforts of Afghan asylum seekers and refugees (see below specific recommendations in the text of the Open letter).

Also, CARFMS encourages its members and friends to read this open letter, disseminate it to peers, and sign it: https://forms.gle/5euhDWVMRoMojBEh8

In solidarity,

Bruno Dupeyron, PhD
President, CARFMS


---
Open letter on Afghan refugee protection and resettlement to Canada
August 19, 2021
Justin Trudeau, Leader, Liberal Party of Canada
Erin O'Toole, Leader, Conservative Party of Canada
Yves-François Blanchet, Leader, Bloc Québécois
Jagmeet Singh, Leader, New Democratic Party
Annamie Paul, Leader, Green Party of Canada
We, the undersigned, are deeply concerned about the deteriorating human rights situation in Afghanistan. Canada has a moral obligation to act urgently, drawing on historical precedents of innovative, large-scale refugee resettlement over 40 years.
We call on the Canadian government to:
Expedite the resettlement process for 20,000 Afghans to Canada and waive or streamline requirements given the time-sensitive nature of the current crisis. Only Government Assisted Refugees (GARs) should be counted as part of this 20,000 commitment.
Commit to as many additional privately sponsored refugees (PSRs) from Afghanistan as sponsorship agreement holders can support and waive refugee status document requirements for PSRs.
Immediately prioritize and urgently process applications for family reunification from Afghan-Canadians and permanent residents in Canada.
Automatically extend all temporary visas and permits of Afghan citizens currently in Canada. Those whose refugee claims have previously been refused should be given opportunities to access permanent residence.
Immediately evacuate those Afghans and their families who urgently require protection (including family members of people already granted protection in Canada). Where necessary, temporary resident permits should be issued to allow for immediate departure.
Lead by example — as well as engage in diplomacy to encourage other countries — to respect the right of Afghans to claim asylum; to keep borders open; to implement a moratorium on deportations to Afghanistan; to expand resettlement; and to coordinate funding, evacuation and humanitarian assistance efforts.
Provide increased funding and support to refugee-hosting countries in the Global South.
Signed,
Christina Clark-Kazak, Associate Professor, University of Ottawa
Jennifer Hyndman, Professor, York University
Alex Neve, Senior Fellow, Graduate School of Public and International Affairs, University of Ottawa
Jamie Liew, Director, Institute of Feminist & Gender Studies, University of Ottawa
Mustafa Alio, Managing Director, R-SEAT
Susan McGrath C.M., Professor Emerita, York University
Mary Jo Leddy, Romero House
Emily Regan Wills, Associate Professor, School of Political Studies, University of Ottawa
Anne Woolger, Founding Director of Matthew House Refugee
Nadia Abu-Zahra, Associate Professor and Joint Chair in Women's Studies at the University of Ottawa and Carleton University
Adèle Garnier, Professeur adjointe, Université Laval
Audrey Macklin, Professor, University of Toronto, Faculty of Law and Centre for Criminology and Sociolegal Studies
Bruno Dupeyron, Professor
Howard Adelman, Professor Philosophy Emeritus York University
Naomi Alboim, Distinguished Fellow, School of Policy Studies, Queen's University
Don Dippo, University Professor, Faculty of Education and Centre for Refugee Studies, York University
Neda Maghbouleh, Canada Research Chair in Migration, Race, and Identity; Associate Professor of Sociology, University of Toronto
Shauna Labman, Associate Professor, Global College, University of Winnipeg
Michaela Hynie, Professor, York University
Wenona Giles, FRSC, Professor Emerita, York University
Julie Young, Canada Research Chair (Tier 2) in Critical Border Studies & Assistant Professor, Department of Geography and Environment, University of Lethbridge
Sharalyn Jordan, Associate Professor, Counselling Psychology & Equity Studies Simon Fraser University
Megan Bradley, Associate Professor, Political Science and International Development Studies, McGill University
Kiran Banerjee, Assistant Professor
Elizabeth McWeeny, CM
Marian Rossiter
Sherry Johnson, Associate Professor, York University
Dr. Kathryn Tomko Dennler, Researcher
Nancy Clark, Assistant professor
Rabindra Chaulagain, PhD Candidate
Huguette Hayden , MD, UCV SAH
Sofia Noori, Adjunct Professor at York University and Seneca College
Lara RosenoffGauvin, Assistant Professor of Anthropology
Dr Calum TM Nicholson
Alexander Vernon, Director, Immigration Law Clinic, University of Detroit Mercy School of Law
Erin Goheen, Lecturer, University of British Columbia
Lucas Driediger, Settlement Worker
Yuriko Cowper-Smith, Director, Canadian Centre on Statelessness
Adèle Mardoche, Refugee rights advocate
Mohamed Duale, PhD Candidate, Educator & Researcher
Maritza Felices-Luna, Department of Criminology, University of Ottawa
Aryan Karimi, Banting Postdoctoral Fellow, UBC
Saguna Shankar, PhD Candidate
Nicole Ives, Associate Professor
Joanna Berry, Lawyer & Professor
Philomène Franssen, Refugee rights advocate and Independent consultant
Patricia Jabonero, Human Ecologist- Immigration and Settlement
Aida Orgocka, Manager
Mazen Hamadeh, Associate Professor
Benjamin Liston, Lawyer
Zoha Salam, Ph.D student
Raziyeh Javanmard, McGill Alumni
Matthew Behrens, Coordinator, Rural Refugee Rights Network
Michele Millard, Coordinator, Centre for Refugee Studies, York University
Matthew Stevens, Director, Lessons Learned Simulations and Training
Jaslyn Prihar , Graduate Research Assistant
Kate Webster, Barrister and Solicitor
Kristin Marshall, Refugee lawyer and trainer
Sinmi Akin-Aina , Doctoral Researcher Bielefeld Graduate School in History and Sociology
Joanna Wedge, Senior consultant, child protection in humanitarian action
Laurie Cooper, Founder, Canada Caring Society
August Guillaume
Bronwyn Bragg, Postdoctoral Fellow, Centre for Refugee Studies
Andrea Viens, Communications at the Canadian Council for Refugees
Rev. Dr. Jan Bigland-Pritchard, Priest in Charge, St. Francis Anglican Worship Community
Richa Shivakoti, Migration Researcher
Corey Robinson, Consultant, Humanitarian Outcomes
Ranu Basu, Associate Professor, York University
Michele Manocchi, PhD – Adjunct Professor, Department of Psychology, Western University
Ramina Johal
Teresa Gomes, Executive Director of Sisters Across Oceans (non-profit)
Saskia Van Viegen, Assistant Professor York University
Sarah Marshall, PhD Candidate
Grant Curtis, Former Afghanistan Aid Worker, PhD Candidate Dalhousie University
Gerald Kernerman, Associate Professor of Political Science, York University
Michael Gordon, PhD Candidate, McMaster University
Farhana Jogiat, Settlement Worker
Nargiza Shaibekova, Immigration Council
Johanna Reynolds, Researcher
Dina Taha, PhD candidate – York university
Luin Goldring, Professor of Sociology, York University
Louise Slobodian, Resettlement Case Manager, KEYS Job Centre
Wesley Jordan Oakes
Lawlor Wm. Lee, MSW, EdD
Tarek Hamdan, Resettlement Case Manager
Jenni Wagler, Caseworker; MSW, RSW
Siham Abosita, Refugee Advisory Network
Anna Purkey, Assistant Professor, Human Rights Program Director, St. Paul's University College
Rachel McNally, PhD Student in Political Science
Kamaluddin Wish, Outreach Case Manager
Zari Moradi, Coordinator (non-profit)
Jacqueline Derrah, Canadian Baptists of Atlantic Canada
Avin Mhmed, Outreach Case manager
Mark Bigland-Pritchard
Miriam Jurigova, Manager and Legal Advocate, MOSAIC Legal Advocacy Program
Suhair Naimy, Case Manager
Luann Good Gingrich, Professor, York University
Sally Abdullah, Project officer
Jen Powley
Anna Hill
Vanessa Redditt, MD, Clinical Lecturer, Dept of Family & Community Medicine and Dalla Lana School of Public Health, University of Toronto
Loren Balisky, Director of Engagement
Megan Capp, Instructor, University of the Fraser Valley
Tarek Elmaghraby, Coordinator for Volunteer Newcomer services
Mssko Wakil, Youth Case Manager
Paul Clarke, Chair of the Congregational Board, Cedar Park United
Nicolas Parent, PhD Candidate, McGill University
Hassan Shire E.D., Defenddefenders.org
Hayli A. Millar, Associate Professor, University of the Fraser Valley
Shiva Nourpanah, PhD
Stephanie Baker Collins
Suzanne Dudziak , Associate professor
Karima Karmali, Lawyer
Suzanne Dudziak , Associate Professor
Maria Luz
Petra Molnar, Associate Director, Refugee Law Lab, York University
Emilie Longtin, Graduate Student
Jobb Arnold, Associate Professor of Conflict Resolution Studies
Louis-Philippe Jannard
Maheen Hyder, Trauma Therapist
James C. Simeon, Head of McLaughlin College, Associate Professor, School of Public Policy and Administration, Faculty of Liberal Arts & Professional Studies, York University
Shane Molyneaux, Lawyer
Belinda Dodson
Nesa Bandarchian, PhD Student
Maxine Both, Phd Researcher, European University Institute
Derek Chu, Director of Operations
Nadeea Rahim
Nergis Canefe, PhD, SJD, York University
Melissa McLeod
Anneke Smit, Associate Professor, Windsor Law
Merve Erdilmen, PhD Candidate, McGill University
Alicia Poole, PhD Student, McGill Sociology
Emilie Coyle
Mulugeta Abai, Executive Director
Brydon Gombay
Renee Sylvain, Associate Professor
Cristiano d'Orsi, Senior Research Fellow and Lecturer
Isabelle Lemay, PhD candidate in International Development
Janet Cleveland, Researcher, Institut universitaire SHERPA
Nazanin Moghadami, MCP, RCC
Delphine Nakache, Associate Professor, Faculty of Law, University of Ottawa
Wajma Soroor
Bilkis Vissandjee, Professor – Université de Montréal
Maseeh Sidky, Lawyer
Leah Hamilton, Professor, Bissett School of Business, Mount Royal University
Rena Vanstone
John Liss, lawyer
Idil Atak, Associate Professor, Ryerson University
Anton Brakhage
Wei William Tao, Immigration and Refugee Lawyer
Jennifer Dagsvik, Director, Newcomer Legal Clinic
Avineet Cheema, Immigration and Refugee Lawyer
Amar Khoday, Associate Professor, Faculty of Law, University of Manitoba
Razmeen Joya, Lawyer (Refugee and Immigration)
Andrew Koltun, Articling Student, Immigration Law Firm
Tyler Correia, PhD Candidate, York University
Dushahi Sribavan, Barrister and Solicitor
Marian Rossiter
Jana Walkowski, MA Candidate, McGill
Stéfanie Morris , Researcher and JD Candidate, University of Ottawa
Rafi Charif, Case manager / facilitator
Christopher Anderson, Associate Professor, Political Science, Wilfrid Laurier University
Stephan Reichhold, Table de concertation des organismes au service des personnes réfugiées et immigrantes
Stephan Reichhold, TCRI
Michael Orsini, Professor, University of Ottawa
Chris Bruckert
Narjes Hashemi, PhD Student
Adrienne Carter, Director of Services, VICCIR
Thiago Buchert
Rex Brynen, Professor, McGill University
Kawa Sahab
John Carlaw, Postdoctoral Research Fellow, Canada Excellence Research Chair (CERC) in Migration and Integration Program, X University
Evelyn Calugay, Pinay coordinator
Pablo Bose, Associate Professor, University of Vermont
Diana Hall , Articling Student in Immigration & Refugee Law
Emily K. M. Scott, Postdoctoral Researcher, McGill University
Nicholas A. R. Fraser, Associate, Munk School of Global Affairs and Public Policy, University of Toronto
Rachelle Hole
François Crépeau , Professor, McGill University
Luna Vives, Assistant Professor, Université de Montréal
Aziz Rahman, PhD Candidate
Hadi Husaini, Conveyance and Planning Engineer
Mariam Roya
Suzan Ilcan, Professor
Kahiye Warsame
Alex Iskandar Audi
Amélie Bharadwa
Rahul Balasundaram
Husna Sarwar, McGill Faculty of Law, Student
Diane Tzovanis
Shanshan Hua
Safia Amiry, PhD Student
Yuri Aikawa
Klaus Gruber
Yukari Takai, Research Associate
Pradheepa Simonpillai
Zohra Faize , Public servant
Yassie Pirani, Counsellor
Serena Visser, Instructor
Nosheen Hotaki
Sharon Kavanagh, Private Sponsor
James Milner, Associate Professor, Carleton University
Zahra Rahimi, @Zahra Danishgo
Anne Dymond, Associate Professor
Ratna Ghosh, Professor
Christiane Wilke, Associate Professor, Carleton University
Matthew Tran, Law Student
Yolande Pottie-Sherman, Associate Professor, Memorial University of Newfoundland and Labrador
Robert Falconer, Research Associate, University of Calgary
Meaghan Patrick, Lawyer
Sharmin Rahman, Immigration lawyer
Dr. Jessica Msofe
Xiaoli Jing, PhD candidate
Edith Forman, Retired teacher
Irmak Kurtulmus, PhD Student
Dagmar Soennecken, Dr., Associate Professor
Partawmina Hashemee, Afghan Women's Resource Center
Brad Kinnie, Executive Director, Journey Home Community
Diana Allan, Associate Professor, Department of Anthropology & ISID, McGill University
Sule Tomkinson, Associate Professor, Department of Political Science, Université Laval
Laura Madokoro, Associate Professor, Carleton University
Adelina Iftene, Assistant Professor Schulich Law Dalhousie
Catherine Baillie Abidi
Ramis Jamali
Erin Fitzpatrick, Lawyer/ Social Worker
Bill Watkins
Maihemuti Dilimulati
Anna Du Vent
Maria Alexiou
Eunice Valenzuela L., Refugee Specialist/Settlement Worker
Hamed Niknam, Research Associate McGill University
Gloria Nafziger
Aziz Froutan
Alexandra Pierre, Présidente, Ligue des droits et liberté
Cheryl Clarke
Dr. Elizabeth Goodyear-Grant, Professor
Claudia Serrano, PhD student, University of British Columbia
Sultana Hadi
David Webster, History & Global Studies Professor, Bishop's Unviersity
Kenya-Jade Pinto, Lawyer and Filmmaker-in-Residence, York University Refugee Law Lab
Anna Su, Associate Professor, University of Toronto
Erin Simpson , Partner, Landings LLP
Devon Smither, Associate Professor, University of Lethbridge
Colin Sands
Shayna Plaut, University of Manitoba
Edris Arib
Valerie Booth
Beryl Pilkington, Professor Emerita
Roda Siad, PhD Student, McGill University
Cathy Nguyen, Sponsorship Program Coordinator
Lotf Jan Ali, Immigration Consultant- Specialized in Global Refugee
Ramzia Ashrafi, RN, BScN, MN
Razia Ashrafi
Niamatullah Honaryar, President
Maryla Ali, Barrister & Solicitor
Shaista Noori
Sharon Schmidt, International Association for Refugees Canada
Kim Nickel
So Young Chang, Doctoral candidate, Bielefeld University
Mehrabuddin Karimdad , Small business owner
denise helly
Abul Samimi , IT
Alaa Hamid
Marie-Eve Desrosiers, Associate Professor, Graduate School in Public and International Affairs, University of Ottawa
Grace Barakat, PhD Candidate
Uri Ben-Gal
Marina Sharpe, Assistant Professor, International Studies, Royal Military College Saint-Jean
Mursal Ashrafi
Romina Ewaz Ali, Specialist in Environnement
Elaine Coburn, Director of the Centre for Feminist Research, York University
Craig Damian Smith , Senior Research Associate, CERC in Migration & Integration
Gail Keeping
Kamela Ali, Concerned Afghan
Enamuddin Darwish, A Concerned Afghan
Asmaa Ahmadi
Fatema Ahmadi
La'aia Ahmadi
Kate Motluk
Nilab Rasooli, Accountant
Fareen Rajabali, Canadian citizen
Y. Alice Chan, Executive Director & Co-Founder, The Centre for Civic Religious Literacy
Deborah Brock, Associate Professor
Gizem K. Çakmak, Phd Candidate
Jennifer Taylor, Lawyer
Tom Naciuk
Kathryn Barber
Rosel Kim
Rashid Ali, Director
Marina Morrow, Professor
Thamana Darwish, Research Director
Rahela Ali
Ann Marie Babineau
Geetanjali Gill, Assistant Professor in Global Development Studies, University of the Fraser Valley
Helal Dhali, Helal Dhali
Manvi Hasija , Deputy Director
Laïla Demirdache , Staff lawyer, Community Legal Services of Ottawa
Ayaan popatiya
Farhnaz Fazli
Reza Heidari, Student
Binoy Pattharwala
Jesse Tailor, grad student & activist
Harris Mukhtiar
Leigha Comer, PhD Candidate
Sabrina Couture
Yasmen Abuzaid
Noor Abdullah
Farkhunda Alef, Student @ UofT
Harvey Skinner, Professor, Psychology & Global Health, York University
Didem Doğar, LL.M., PhD candidate, McGill University, Faculty of Law
Dessa Nguyen, Barrister & Solicitor
Nasrollah Rajaei , Former employee of the Ministry of Agriculture,Irrigation and Livestock of Afghanistan
Lauren Clarke
Sean Rehaag, Associate Professor, York Univesrity, Osgoode Hall Law School & Centre for Refugee Studies
Hadia Samim, Project Manager, Impact and Development
Mujtaba Nessari, Law Enforcement
Asiba Naibkhil, Ms
Khalid S, Commercial Banker
Walwala Samim
Mursal Nakshbandy
Saman Habib, Ms.
Zarina cheshty
Salina Safi
Ariana Bakhtar, Engineer
Mursal Maqsood
Jamila Aleaf
Zahra Rasoul
Razia palani
Marta Gallegos
Zhal Sean
Fatima Palani
Kirushanth Sri
Jorgen Harink
Farishta Qadirian
Suhan Junaid
Shannon Hutcheson
Shazi N
Muzhda Qaium
Sahar Khawar
Safia Alif
Mariam Vaziri, Ms.
Faten Kikano, Doctor
Daniella Birlain , PhD candidate
Gavrielle Guzik
Samanta García Fialdini, Articling Student
Radhika Mongia, Associate Professor, York University
Zar w
Natalie Kouri-Towe, Assistant Professor, Concordia University
Sharmarke Dubow, City Councillor
Nadia El-Shaarawi
Nanda Na Champasak
Allison Rhoades, Staff Lawyer
Nova Chamberlin, Manager, Innovative Projects
Mary Purkey
Aleks Dughman-Manzur, Rainbow Refugee
Anouk Malboeuf
Olga Stachova, CEO, MOSAIC
Kim Logan
Najah Hage, Associate Director
John MacQueen , BSc.
Shaheen Nanji
Chloé Naud, Intervenante sociale, projet Femmes de tous les horizons
Valérie Ayotte-Bouchard
Jennifer Lee
Khim Tan
Emilie Longtin, Graduate Student
Lauren Schellenberg, PhD student, McGill University
Mehdi Babaei, Faculty Lecturer
Alexa Ahooja
Maria Ezcurra, PhD, MFA, McGill University
Heather McPherson , PhD
Olga Zamudio, PhD
Alicia Dyck
Anna Snyder, Ph. D., Associate Professor, Conflict Resolution Studies, Menno Simons College
Stephen Piper, Associate Professor, University of the Fraser Valley
Aaron White, Co-National Director, 24-7 Prayer Canada
Anna Zaffina
Hilda Castillo
Karun K. Karki, Assistant Professor, School of Social Work and Human Services; Faculty Associate, Community Health and Social Innovation
Philip S. S. Howard, Assistant Professor, McGill University
Dawn Wiseman, Associate Professor, Bishop's University
Marzia Hosseini, Health Worker
Koki Yamada
Karen Johnson, Community Connections Program Coordinator, NWT Literacy Council
Holly Janzen
Sandra Lehalle
Kirsten Pontalti
Stephanie Silverman
Y.Y. Chen, Assistant Professor, University of Ottawa
Sarika Navanathan
Anila Asghar, Associate Professor
Kazue Takamura, Senior Faculty Lecturer, McGill University
Joan Andersen
Maria Fiskilis
Mina Nazir
Norbert Piché, Country Director – JRS Canada
Isa Nafissi
Siena Grilo
(Signatures up to end of August 30, 2021; the letter remains open for signatures)