News Release: REFUGEES and FREEDOM OF MOVEMENT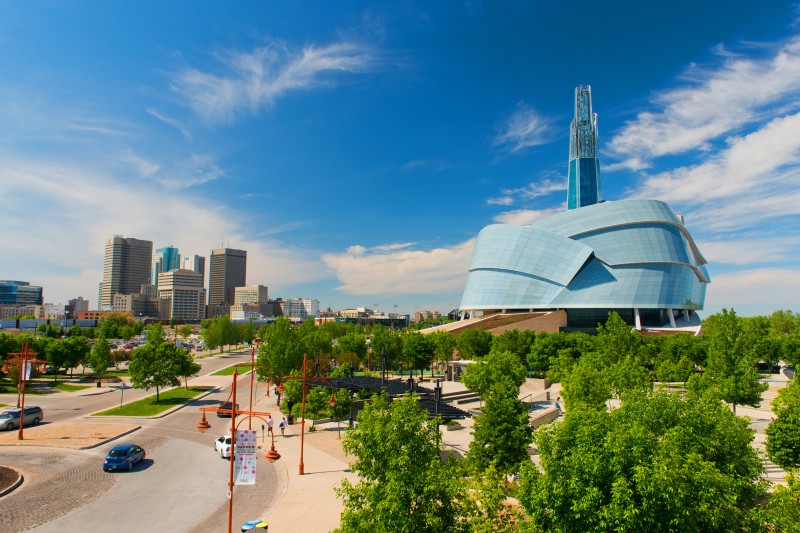 International conference hosted by Menno Simons College at UWinnipeg explores plight of refugees – May 11 to 14, 2016
WINNIPEG – The United Nations Universal Declaration of Human Rights (Article 13) states that everyone has the right to freedom of movement within and across borders. Today, unprecedented numbers of people are being denied this fundamental freedom. The Office of the United Nations High Commissioner for Refugees estimates that war, conflict, and persecution have displaced some 60 million people worldwide, the highest number on record.
How can host states, origin states, the international community, private citizens, and civil society act to address the escalating global crises triggered by forced migration? That's the central question that will be explored at the 9th annual conference of the Canadian Association for Refugee and Forced Migration Studies (CARFMS), taking place May 11–14, 2016 at Menno Simons College and The University of Winnipeg. The conference brings together academics, researchers, students, government officials, lawyers and lawmakers, community organizations and practitioners to explore and recommend theories, policies and practical responses relating to "Freedom of Movement."
"Collectively, those of us in fields of conflict resolution and international development must look at social justice and how to assist in humanitarian crises and situations," says conference chair, Dr. Stephanie Stobbe, Associate Professor of Conflict Resolution Studies at Menno Simons College. "With tens of thousands of refugees on the run from places like Syria now settling in Canada, this is a real and pressing challenge."
The following questions will be explored in workshops. How can governments, non-governmental organizations, and others participate in supporting freedom of movement? How can human rights be realized? How can safe, sustainable environments be created that address human needs and work toward social justice?  What are standard and new research methods being used to study freedom of movement?
Doctors Without Borders will have two large tents set up on UWinnipeg's front lawn on May 12 and 13, The World is Our Emergency Room, equipped as an emergency clinic to display how they work in refugee camps. From May 11 to 14, inside Menno Simons College at 520 Portage Avenue, two photo exhibits Bitter Oranges: African Migrant Workers in Calabria and Forced to Flee, Safe Passage: Photos of sea rescues will be open to the public (2nd floor) and on the 1st floor, University of Manitoba architecture students will have posters displaying their refugee camp designs.
Keynote Speakers  all keynote addresses take place in Eckhardt Gramatté Hall, 3rd floor, Centennial Hall, media welcome
Elspeth Guild – Wednesday, May 11 from 6:30 to 9:30 pm  OPEN AND FREE TO PUBLIC
Presentation Title: For whom are EU borders deadly and why?
Elspeth Guild is the Jean Monnet Professor ad personam in Law at Radboud University in Nijmegen (Netherlands), Professor of Law at Queen Mary University of London, and an associate senior research fellow at the Centre for European Policy Studies (Brussels). Dr. Guild is an internationally acknowledged expert in EU law and widely respected for her contribution to academic and policy debates in these fields. She regularly advises the European Parliament, the European Commission, the Council of Europe and other international organizations such as the UNHCR on free movement of persons, migration, and asylum.
Christopher Mitchell – Thursday, May 12 from 8:45 am to 10 am (CONFERENCE REGISTRANTS ONLY)
Presentation Title: Staying Put: The Fortunes of Communities that Refuse to become IDPs or Refugees
Christopher Mitchell was born and educated in London. He has held academic positions at University College, London, the London School of Economics, and the University of Southampton. He was appointed Lecturer in the Department of Systems Science at the City University in 1973 and became Professor of International Relations there in 1983. He joined the academic exodus from Britain in the mid-1980s, becoming Director of George Mason University's Institute [now School] for Conflict Analysis and Resolution between 1991 and 1994. He is currently Emeritus Professor of Conflict Research at GMU. He continues to work on practical and theoretical aspects of peacemaking processes and has recently published articles on the theory of entrapment, on ending asymmetric conflicts and on a multi-role model of mediation. His written contributions include: The Structure of International Conflict (1981), Peacemaking and the Consultants' Role (1981), and Gestures of Conciliation (2000). He has recently co-edited two books about grassroots peacebuilding with Landon Hancock, Zones of Peace (2007) and Local Peacebuilding and National Peace (2012). His retrospective textbook, The Nature of Intractable Conflict, was published in 2014. 
Arthur DeFehr – Friday, May 13 from 8:45 am to 10 am (CONFERENCE REGISTRANTS ONLY)
Presentation Title: The Changing Dynamics of Refugee Movement
Arthur DeFehr is the CEO of Palliser Furniture (Winnipeg) and a lifelong humanitarian activist. He has worked with Mennonite Central Committee in Bangladesh, the UN High Commissioner for Refugees in Somalia, as well as CIDA and the Canadian Foodgrains Bank (CFGB) to develop and administer programs in Africa and South Asia. A founder of CFGB and International Development Enterprise, he has provided food assistance and market-related solutions to development work around the world. He also played a key role in establishing Manitoba's immigrant Provincial Nominee Program in the 1990s. Mr. DeFehr was named an Officer of the Order of Canada in 2004 and Order of Manitoba in 2011.
Francisco Rico-Martinez – Saturday, May 14 from 9:00 am to 10:15 am 9 (CONFERENCE REGISTRANTS ONLY)
Presentation Title: Welcome Refugees!
Arriving in Canada as a refugee nearly 25 years ago, Francisco Rico-Martinez has dedicated his life to support diverse migrant populations. He is currently the co-director of FCJ Refugee Centre, a grassroots organization that strives to meet the diverse needs of uprooted people, particularly refugee claimants and people without status. In addition, he is a part-time professor at Seneca College and a member of the Editorial Group of the Refugee Update Newsletter.
Francisco was both the co-chair of the inland protection group of the Canadian Council for Refugees as well as the past president. He was also the Toronto regional representative on the Board of Directors for the Ontario Council of Agencies Serving Immigrants.
Francisco is the recipient of the Community Leadership in Justice Fellowship of the Ontario Law Foundation for 2007, as well as the 2001 City of Toronto William P. Hubbard Race Relations Award and the YMCA Peace Medallion in 2006. In June 2013 he received the Pioneers for Change Award as a recognition of all the contributions he made in the areas of Literacy and Access to Information for different communities. Francisco has a long history of refugee advocacy and volunteer activity on behalf of victims of human rights violations. Currently, Francisco is profiled as a human rights advocate from Central America in the Immigration Section of Canadian Human Rights Museum.
Friday, May 13 at 7:30pm–10:00pm    SPECIAL PLENARY PANEL – OPEN TO PUBLIC
The War Refugee in International Refugee and Humanitarian Law –  International Association of Refugee Law Judges (IARLJ):
Location: Canadian Mennonite University, 500 Shaftesbury Blvd, Marpeck Commons
Chair: Justice Kashim Zannah, High Court Judge and Chief Judge for the State of Borno, Nigeria, Vice President of IARLJ
Participants:

Justice Russel Zinn, Federal Court and Court Martial, Appeal Court of Canada, Head of the IARLJ Americas Chapter
Judge Judith Gleeson, Upper Tribunal Judge, The Upper Tribunal (Immigration and Asylum Chamber), Field House, London
Justice Isaac Lenaola, Presiding Justice, Constitution and Human Rights Division, High Court of Kenya; Deputy Principal Judge, East Africa Court of Justice; and Judge of the UN Special Residual Court for Sierra Leone
Justice Dunstan Mlambo, President, Geuteng Division of the High Court of the Republic of South Africa
Juan Osuna, Director, Executive Office for Immigration Review, U.S. Department of Justice, Washington, DC
Ross Pattee, Executive Director, Immigration and Refugee Board of Canada, Ottawa
Get complete conference details and register at carfms.org.
Twitter: #CARFMS16,

Media Contact:
Nykola Dubenski:  
nykola@nykola.net  
phone: 204-955-7277